We grow, protect and support operations for the world's best known retail and luxury brands into Asia. Asia is anticipated to remain attractive for international retail companies for many years to come.
Trends and opportunities for retail companies in Asia
By 2050, Asia is expected to account for more than half of global consumer expenditure: it is the continent driving growth of the global retailing industry. For this reason, international retailers want direct access, and Hawksford is able to provide the back office support, ongoing services, and professional guidance to enable success in accessing this thriving market.
Given the great potential in terms of population and economic growth, Asia is becoming the backbone of the world's economy. Of the global retail industry, China is expected to account for 25% of sales growth over the next five years, followed by the US (21%) and India (10%), according to Euromonitor International.

Hong Kong, China and Singapore retail markets have something in common: online sales have become a big part of the retail business. The global growing trend of eCommerce is the major driver of China's retail economy, accounting for almost one fifth of the country's total retail sales in 2018. Singapore is also the hub for cross-border shopping in Southeast Asia, half of the online shoppers in Southeast Asia make their purchases cross-border.

International expansion: Moleskine
Case study: Moleskine is an Italian manufacturer, papermaker andproduct designer founded in 1997 by Francesco Franceschi, based in Milan, Italy. It produces and designs luxury notebooks, and also includes planners, sketchbooks, leather backpacks, journals, wallets and various accessories and stationery. Moleskine Hong Kong was opened in 2011 and Shanghai in 2012. It now employs about 100 people in Asia.
The Challenge
Moleskine used to work with distributors to sell its products in Asia. As the business began to develop, Moleskine HQ decided to open its own companies in Asia in order to gain better control of its brand and to understand its customers better. Compliance and operational requirements are vastly different across Asia. Moleskine needed a corporate services provider able to understand the different market dynamics and compliance requirements, and provide much needed local knowledge and administrative support.
What did Hawksford do?
Hawksford assisted Moleskine with the opening of five companies in Hong Kong, China, Singapore, Korea and Japan. Hawksford's local teams were able to provide regional expertise and on-the-ground support. Hawksford continues to provide accounting, company secretarial and HR services to all Moleskine companies, spanning five countries and supporting 22 stores across the region. Moleskine Hong Kong and China require extensive support, due to significant turnover from B2B, retail and eCommerce. Expert CFO's support is required to meet accounting requirements. In Singapore, Moleskine has two streams of business: Moleskine Digital, a Joint Venture to develop its apps and online business, and a Moleskine store for its retail business. Moleskine Japan and Korea focus on retail only.
The Outcome
Moleskine is an impressive MNC with multiple revenue streams. It needs a versatile professional service provider to support its operations and Hawksford, with its breadth of service scope and geographical reach, is able to liver. This ensures that keep communication and compliance requirements are streamlined and organized.
"Hawksford has assisted us without fail in all our investment projects in Asia, both for the setup and maintenance of our retail activity corporate vehicle as well as for a more structured joint venture project. They've always been reliable, prompt and competent."

Matteo Faggion, Finance Director APAC, Moleskine.
By externalizing its financial department, Moleskine gained flexibility, saved on internal headcount and avoided staff turnover which is a common challenge in Asia. Today, at least one Hawksford team member in each of our Asia offices is in daily contact with Moleskine's regional team, ensuring we consistently meet their requirements.
How can Hawksford help retail companies expand into Asia?
Hawksford has helped many national retail companies to expand in Asia. All retail giants have different strategies in Asia but they have one thing in common: they prefer to work with one service provider that covers their needs across multiple jurisdictions. Hawksford's considerable corporate services expertise, range of high quality services in different Asian cities, and track record for delivery is why so many retail clients trust us with their operations, enabling them to focus on what they do best – the business itself.
With healthy economies and increasing government incentives for retail growth, Asia remains the centre of the international retail market. We work with an unrivalled number of fashion and luxury brands from all over the world who rely completely on us to take away the burden of back-office activities such as company incorporation and corporate compliance, management reporting/accounting, tax, payroll and immigration. Our mission is to ensure that brands can concentrate most of their financial and human resources to success and expansion in Asia.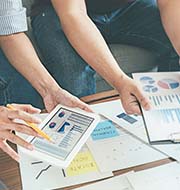 APAC Business Expansion
Accelerate your business growth in Asia-Pacific with Hawksford.

Hawksford is an established facilitator of market entry and business expansion into Asia-Pacific.
Our experts enable you to enter, establish and structure your business in new and diverse markets, through our alliance of vetted partner firms. Whether you are testing a market, or expanding at a rapid pace through joint ventures, investment projects or M&A, we help you manage the risks & complexities of business expansion.
Business expansion solutions:
Expansion Advisory
Corporate Structuring
Accounting & Tax
Business Immigration & Mobility
International Payroll
Corporate Governance & Compliance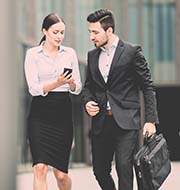 Challenges of international business expansion
Meeting local regulatory and compliance requirements

Hiring the right talent

Understanding the local language, business etiquette and culture

Travel restrictions during COVID-19

Supply chain management