The Association of South East Asian Nations (ASEAN) is one of the fastest growing economic blocs in the world – and Singapore offers an ideal base to expand into the region.

What are the factors that give Singapore this edge over others?
ASEAN is the third largest economy in Asia , powered by a rapidly growing middle class and an aggregate consumer market of 628 million people.
The ASEAN Economic Community (AEC) was formed in 2015 with the aim to integrate the economies of 10 nations into a single market and production base. It is widely seen to further boost ASEAN's capacities as a global economic powerhouse. With the AEC in full swing , ASEAN is projected to become a borderless economic community, with its members enjoying an OECD-equivalent quality of life by 2030.
It is no surprise then, that ASEAN is widely seen as an attractive, lucrative market for both small to medium enterprises (SMEs) and multinational companies (MNCs) to tap into.
Singapore is one of the founding members of ASEAN. The nation-state has long been recognised for its economic stability and business-friendly environment, making it a strategic gateway for SMEs and MNCs who want to establish or strengthen their position in the ASEAN region.
Here's why Singapore is an ideal launching pad for companies setting up or expanding in the ASEAN region:


Openness to trade
Singapore's role as a trade partner and signatory in the ASEAN region is well-documented. In fact, the very first free trade agreement (FTA) ratified by Singapore in 1992 was the Common Effective Preferential Tariff (CEPT) scheme, that relaxed inter-ASEAN import duties and customs costs. This agreement, known as the ASEAN Free Trade Agreement (AFTA), opened the door for companies set up in Singapore to trade freely and conveniently with other ASEAN countries.
Since then, Singapore has entered into bilateral FTAs with key trade partners such as the U.S, Australia, Japan, New Zealand and several other countries . These FTAs have, over the years, eased the market entry and enabled significant market presence of products from signatory countries. The US-Singapore Free Trade Agreement (USSFTA) for instance has increased U.S services exports by more than 100 per cent within 10 years of its ratification.
As a core member of ASEAN, Singapore has also acted as a regional signatory to the establishment of 10 regional free trade areas, including ASEAN-Australia-New Zealand, ASEAN-China and ASEAN-India.
And Singapore isn't stopping there – it has signed two globally significant FTAs, namely the European Union-Singapore Free Trade Agreement (EUSFTA) and the Comprehensive and Progressive Agreement for Trans-Pacific Partnership (CPTPP).
The EUSTFA is the first bilateral FTA that the EU has signed with an ASEAN member nation, and once ratified will facilitate greater market access, more investment protection as well as the removal of non-tariff barriers for European companies to trade in the ASEAN region. Meanwhile, the CPTPP will facilitate market entry for companies based in member nations of the Asia Pacific Economic Cooperation (APEC), such as Canada and New Zealand.


Ease of doing business
Besides being a key player in free trade facilitation, Singapore is also known as one of the world's easiest places to set up and do business – it has been ranked second globally in the World Bank's Doing Business Index for many years.
The incorporation process generally takes about a day to complete, and key government agencies have easily accessible online portals. These further lower the barriers to entry for foreign MNCs in Singapore and enables local and regional offices to be up and running in a short period of time.
"Businesses will find the processes that are in place easy to identify and access, with information readily available online. This ease of setting up a business in Singapore is appealing to the British companies we work with, and many of them choose to set up their regional base in Singapore, from where they can also reach out to other ASEAN countries," said Olivia Widen, Executive Director of the British Chamber of Commerce in Singapore.
"English is spoken widely, which eases the transition that British companies need when they arrive here. Singapore has successfully managed to create an ecosystem where companies thrive and prosper from each other's presence, and also from the proactive support and investment given by the Singapore government," Widen added.


Tax incentives are aplenty
The first five years of a business establishment in a new country are critical for its growth – and tax burdens are one of the factors that usually slows this pace down. With large profit margins and many compliance requirements, MNCs are usually the hardest hit by tax burdens when opening offices in a new country.
In Singapore however, this is less of a problem: it has one of ASEAN's lowest corporate tax rates (17%) and a plethora of tax incentives and grants to further reduce companies' tax burdens. The Regional Headquarter Award (RHA), for instance, rewards companies that provide job opportunities to locals and enhance innovation in Singapore with a flat 15% tax rate for up to 5 years. With a wealth of resources and industry connections, MNCs are ideally positioned to reap the benefits of this award – and channel tax savings to critical growth areas of their Singapore operations in the first 5 years.
Another tax incentive that MNCs can benefit from is Singapore's wide network of double taxation agreements (DTAs), which span over 80 countries around the globe . The wide availability of DTAs reduces or eliminates the need for double taxation in Singapore and the MNC's parent country, which adds further into MNCs' tax savings.
Regional leader in innovation
As one of the smallest ASEAN nations, Singapore faces limited natural resources and land space, which can be found more abundantly in other ASEAN nations.
However, Singapore has turned this seeming disadvantage into a strength: it uses innovative solutions and automation to make more from less, earning the reputation of a regional hub for innovation and technological development.
This innovation-based focus has made Singapore a hub of choice for companies such as Google, which has operated a regional office from Singapore since 2007 and is currently building its 3rd data centre in Singapore.
Nation-wide initiatives such as the formation of the Committee for the Future Economy (CFE), as well as incentives such as the Pioneer Incentive and Development and Expansion Incentive put innovation at the forefront of national development, ensuring a strong emphasis on research and development (R&D) activities to develop or improve products and services and develop the Singapore economy into a future-ready one.
(Find out more about innovation-based grants and incentives in Singapore)
"Working in partnership with the private sector, a huge amount of innovation and R&D is taking place across industries from financial services to healthcare. MNCs will find this thriving ecosystem and co-partnership with the Singapore government highly attractive. For example, Rolls Royce has set-up its manufacturing plant in Singapore, and they have reaped the benefits from this conducive environment," said Widen.
Roquette, a French-based MNC and a global leader in vegetable-based proteins, chose Singapore as their regional innovation base specifically for its innovation-friendly environment.
"A key factor to our decision to establish our regional base in Singapore is the openness of the environment for innovation and collaboration. Our Innovation Center at Biopolis will be a key hub for our overall R&D, Customer Technical Services in Pharma, and Food & Nutrition sectors," said Dominique Baumann, Vice President for Roquette Asia Pacific.
"Having our facilities in Singapore also enables us to anticipate and respond to an increasing demand for Asia-specific products in the food, nutrition, health and pharmaceutical sectors," he added.


World-class talent and connectivity
When compared to their regional neighbors, Singapore's workforce is relatively small – but they are one of the most highly-skilled workforces in Asia, as rated by The World Economic Forum's annual Human Capital report.
The Singapore government is also proactive in ensuring that the local workforce is up-to-date with skills needed in various job functions. The Smart Nation initiative, which aims to transform Singapore into a digitally-powered economy through strategic up-skilling projects, allows MNCs to access current technologies and hire local employees who have updated skillsets and future-ready capabilities, which enhances company productivity.
The draw of a highly-skilled talent pool was a key factor in Roquette's decision to establish their regional innovation center in Singapore last year.
"Our center required many different types of skills: commercial, financial, legal, manufacturing, supply chain and administrative skills. Singapore's abundant talent pool enabled us to fill these jobs promptly with skilled employees," Baumann said.
Singapore's talent pool is not only strengthened by its skilled domestic workforce, but by its appeal to foreign professionals from all over the globe, which makes it, in Baumann's words, "one of the world's top countries for attracting, growing and retaining global talent".
There are several types of employment visas available to foreign professionals, and when compared to other ASEAN nations, these visas are more abundant in Singapore.
This ease of entry has historically drawn many ASEAN professionals to Singapore for career growth. A classic example is Malaysia: over 400,000 Malaysians work and live in Singapore, while another 300,000 commute from the southern Malaysian state of Johor daily to work in Singapore.
"As a gateway to the region, Singapore can provide a pool of talent to MNCs that is easily accessible, which may be absent in some other markets. With intra-ASEAN trade being strengthened, Singapore as the most developed market in the region will increasingly be able to provide a softer landing pad for businesses," Widen said.
MNCs launching a regional base in Singapore will benefit from the skilled domestic workforce as well as the regional workforce which has communed in Singapore, to launch and reach out to other ASEAN nations.
Singapore's other advantage is its geographic location within ASEAN – at the tip of the Malay Peninsula, it is located where main trading and shipping routes of the world will converge and is only an hour or two (by flight) away from other ASEAN countries. Connectivity-based services in Singapore have took advantage of the island's strategic location and stepped it up with excellent travel, logistics and shipping services.
Singapore's Changi Airport handles 7,200 flights a week, and flies to 400 cities in over 100 countries worldwide – including major cities in all 10 ASEAN member nations. The airport also has a dedicated 24-hour Free Trade Zone, that can help traders needing air freight services to handle transshipment cargo tax-free with minimum customs formalities.
Meanwhile, its seaport, Port of Singapore, is home to more than 140 international shipping groups in the container, bulk, tanker, offshore and liquified natural gas sectors. In 2017, the port handled 626.2 million tonnes in cargo in 2017 with a 33.7 million twenty-foot equivalent units (TEU) container throughput – making it one of the world's busiest ports.


Singapore: the door to ASEAN
With its openness to trade, innovation-centric economy and skilled talent, Singapore is recognised as the best business hub in the region – and has maintained the position until now.
"Political stability, little or no corruption, a skilled workforce, personal safety and security, reasonable taxes, excellent connectivity to the region and globally for travel, ease of doing business make Singapore the business hub of choice for foreign companies", said Dr. Raymon.
Singapore's conduciveness for trade is also well-documented – it is a major trade partner with the U.S and the E.U, as well with its ASEAN neighbours such as Malaysia, Indonesia, Vietnam and Thailand. Singapore is also a key signatory to AFTA and other pan-ASEAN FTAs, and it provides excellent connectivity and infrastructure facilities for trade facilitation.
MNCs such as Unilever took advantage of Singapore's trade-friendliness to set up a regional office and global supply chain hub locally, while building food and consumer care processing plants in Thailand and new commercial entities in Myanmar.
MNCs looking use Singapore as a base for establishing their ASEAN footprint would do well to identify local partners to help them enter the Singaporean and ASEAN markets.
"Having local knowledge and an understanding of the local business culture is crucial to finding the right partner to help you not only succeed in Singapore, but other ASEAN markets as well," said Widen.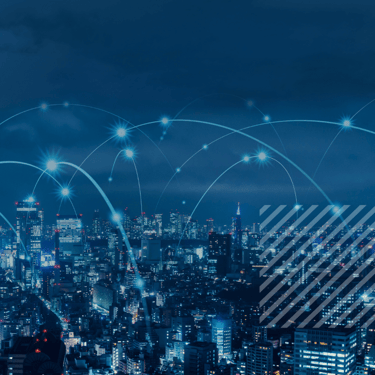 Looking to Singapore as a base for your company set-up or expansion?
Looking to Singapore as a base for your company set-up or expansion? Hawksford provides you with the incorporation support you need.