The concept of "Hidden Champions" was coined by Hermann Simon, Germany's leading management expert as a unique phenomenon through the study of the international competitiveness of small-medium enterprises (SMEs). A "hidden champion" refers to an SME that is extremely successful in a niche market with a leading position and is usually unknown to the public.
According to Forbes statistics, globally, Germany has 16 hidden champion companies per million population (more than 1,300), which is the highest in the world, followed by Japan, which has 1.6 hidden champion companies per million population. These hidden champions are the real driving force behind economic growth and prosperity, playing a vital role in supporting and promoting economic development. In 2019, before COVID-19, 32.3 million people in Germany were employed by such companies. This means that these SMEs provide 71.2% of jobs, which is unprecedented in the past 20 years.
It is no surprise that Germany has achieved great success in export trade for such a long time due to the countless small and medium-sized enterprises and their outstanding innovation capabilities.
Hidden champions are dominated by family businesses, with less than 500 employees and annual sales of 50 million to 3 billion euros. Most invisible champion companies pursue the ultimate professionalism in the niche market, stick to their path, and pursue perfection but not broadness. Due to their low-profile social style, they are not very well-known to the public. They implement global operations and sales and have their unique accomplishments in products and know-how, complemented by their global distribution system and global vision.
So, what is it that makes these companies so powerful that their position in the niche markets of newly industrialised countries is unchallenged?
Finding a balance in the high-end market segment
In recent years, the economic importance of emerging market countries has been further enhanced. According to a study by PwC, by 2030, the economic growth of these countries will fundamentally change and reshape the world trade pattern. The multi-polar world order has led to changes in industrial production cycles and global raw material prices. Any SME that wants to gain market share in this context must provide high-quality products at affordable prices.
It's not always easy to find the right balance because the balance between logistics and supply chain management can only be achieved through regional production bases. The rapidly developing emerging economies, led by China and Indonesia, are likely to become an important driving force for the product preferences of these buyer groups, which will have a significant impact on product development and related production chains in the next few decades.
Highly focused on traditional capabilities
Many countries usually adjust their market strategies based on existing resources. Since Germany is a country with relatively fewer natural mineral resources and a lot of raw material supplies depend on imports, it relies more on its traditional capabilities. The German dual training system has long laid the cornerstone in this regard. In Hermann Simon's view, it is a key focus for improving innovation capabilities in industrial process engineering. As a major manufacturing country, Germany can get access to qualified workers at any time. Having access to these skilled workers is undoubtedly an irreplaceable competitiveness advantage.
However, the dual vocational training system must continue to be adjusted and maintain its competitive advantages in accordance with the development and changes to the global sales market in the future. The dual training system must develop new, future-oriented training professions and create new career blueprints to keep its leading position in the labour market and maintain its competitiveness.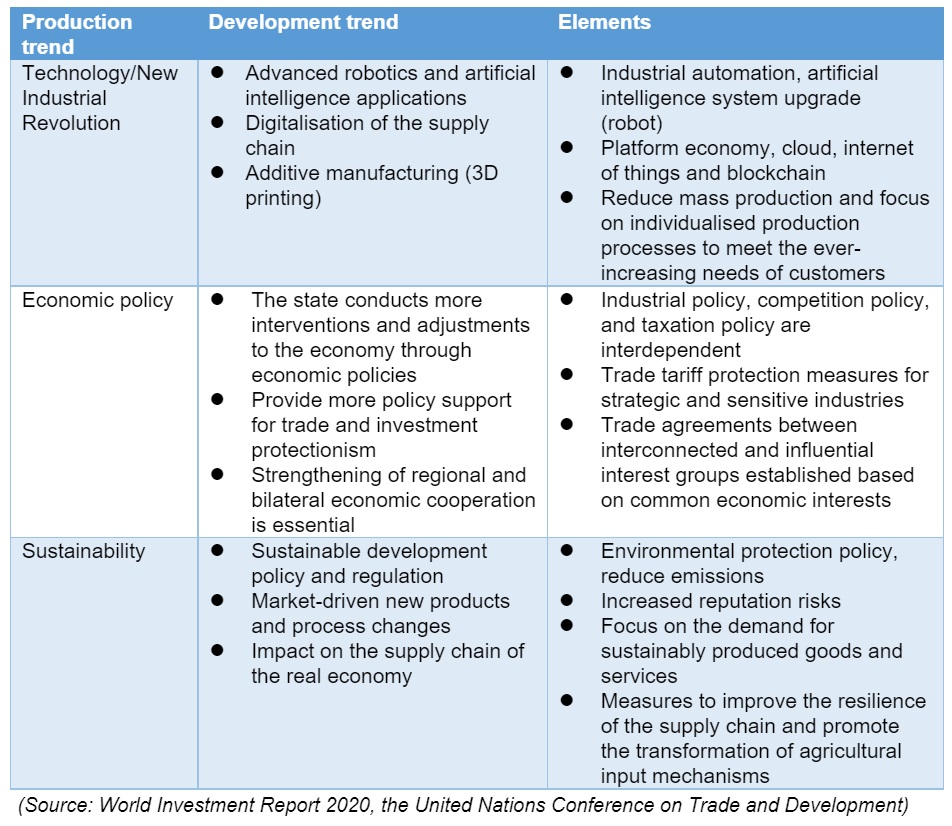 An international manufacturing base with local characteristics
Germany's strong manufacturing industry will always be of great significance to the country's labour market. Despite the global positioning of the companies and the impact of Industry 4.0, they can still secure jobs and make new investments in local production bases and facilities. Such prediction has been proved through several international strategy case studies. Even if more and more production is shifted from domestic to foreign in order to be closer to customers, business positioning and business strategy still form the basis of decision-making.
Since most hidden champions are family-owned enterprises where owners or managers will follow and adhere to the corresponding corporate development values and a set of their own practices. Long-term customer relationships and continuity are more important than short-term profits. Therefore, the interests of customers, employees, and suppliers should be based on relationships that demonstrate common values.
A firm foothold in the mid-end price segment with higher demand in countries in the emerging market without losing the brand's high-end identity is a major challenge for SMEs in the future. As wages and maintenance costs in China continue to rise, the importance of Southeast Asia has become increasingly prominent. This kind of development and change is beneficial to enterprises because these businesses can use diversification to avoid excessive dependence on the single market.
The Asia-Pacific strategy should include long-term considerations for the Regional Comprehensive Economic Partnership (RCEP)-Free Trade Agreement. Smaller SMEs can design a plan to enter each country's market, and the strategy should be based on the results of local market research. Larger SMEs can lead and control their production and operation activities locally and across regions, such as through their Asian headquarters in Singapore and regional production bases in emerging market economies.
The diversification of the product range helps market segmentation
After a long course of success, German SMEs are facing a major strategic decision-making transformation. Competitors from emerging markets are rapidly catching up and are expected to occupy this product market with faster growth and higher R&D investment in the niche market. If the hidden champions fail to find a new development strategy, their future growth rate will be greatly slowed down, and it will be difficult to create new economic added value.
However, when and to what extent should we explore smaller and developing markets? When is the best time to consider an investment of this scale? There is no clear answer to this. This decision depends on many factors, such as current and future company size, the share of high-end market segments, costs, and the intensity of local competition.

Another option is to expand its product range by, for example, only targeting specific products in emerging markets. This approach makes sense if the niche market is relatively large and has huge growth potential for the mid-range segment. In this case, the hidden champion companies can even directly compete with local competitors in emerging market countries. Suppose the plan can be executed. In that case, there is hope for strong, sustainable growth, substantial profit margins, and a range of products that can be used to conduct business and sell in different markets simultaneously.

Companies will face huge challenges because leaders in Western niche markets often lack sufficient local market experience and expertise. The faster the progress of local competitors, the greater their cost advantage, and the greater the obstacles that hidden champion companies must overcome to regain their leading position.
Professional market research and expert consultancy are recommended
Smart ideas and innovative products are not limited to borders. The international expansion of business is significant for the future development of SMEs. Good planning, a focus on the core business, and a positioning analysis on the needs of different countries play a decisive role in successfully opening to new markets. It is not enough to understand each other. The legal and economic frameworks are also important.

Cultural differences and complex regulatory requirements make it difficult to understand where to start and who can be trusted. Although market conditions are constantly changing, the strong growth potential often justifies the increased investment, especially in the first few years. No matter what ambitious goals are pursued, it is important to cooperate with partners who have many years of hands-on experience in the region.

In addition to establishing a new entity, bookkeeping advice, and HR assistance can guide investors through the local regulatory framework so that investors can leave enough time to focus on the operative execution of the business.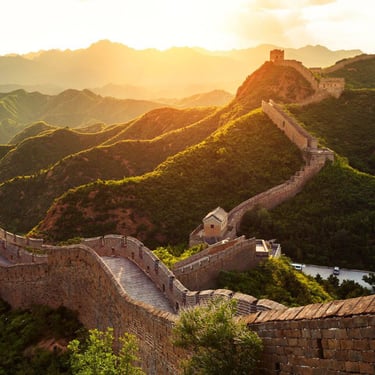 Setting up a business in China?
If you are interested in setting up a business in China, Hawksford can help