Rossignol Group is an iconic French winter sports brand which offers clothing and accessories for skiing and snowboarding. Rossignol has over 100 years of experience in developing high-tech products and has worked very closely with professionals to develop products that are innovative and easy to use.
Client's challenge
Rossignol wanted to set-up a company in China and required a reliable service provider which had extensive knowledge about retail regulations across multiple jurisdictions.
The Outcome
Hawksford worked closely with the local and French management team at Rossignol and ensured that their finance requirements were met and that their corporate governance structure was in place.

Rossignol's T-mall and Beijing Flagship stores will also soon be launching and the company has plans to transform itself into an athleisure powerhouse. This came at a perfect time as Chinese consumers are beginning to focus more on the quality of life and the mixture between sports and lifestyle.
How were we best placed to assist?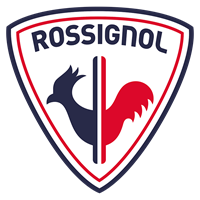 "I had the pleasure of working with the highly professional team at Hawksford through a series of vis-à-vis meetings and conference calls. I am now able to manage a completely outsourced finance and HR back-office with teams assigned in the Hawksford structure who report to me through a dedicated Account Manager, who is in charge of overall communications and data flows."
Simone Pompilio, General Manager of Rossignol for Greater China
Hawksford's wide range of corporate services expertise, range of high quality services in different cities across Asia, and track record for delivery is why so many retail clients trust us with their operations, enabling them to focus on what they do best – take care of their business.