We make paying your employees simple. Outsource your payroll requirements, and eliminate unnecessary burden, error, time and risk.
Payroll management is a critical part of every business. It's essential to ensure that everyone gets paid on time and correctly. Unfortunately, processing payroll can be a complex process, especially if you have many employees. That is where we can help.
What is payroll management?
Payroll management is the process of ensuring that employees are paid accurately and on time. This can be a complex task, as it requires keeping track of hours worked, vacation days, sick days, and many other factors.
Payroll management also involves tax compliance and ensuring deductions are adequately made. Payroll management is a critical function within any organisation. And it should not be taken lightly.
Payroll management services can benefit businesses that don't have the time or resources to manage payroll themselves. When choosing a payroll management service, it's crucial to find one that is well-established and has a good reputation. You should also make sure that the service offers the features you need and that it is compatible with your company's accounting software.
Other things to consider when choosing a payroll management service include:
Does the service offer online pay stubs and tax filings? This will make it easy for you to keep track of your finances.
What kind of customer support does the service offer? You'll want to be able to get help if you run into any problems.
How much does the service cost? Make sure you compare prices before making a decision.
What kind of features does the service offer? Some services may offer direct deposit, which can be a convenient way to get your employees paid.
Hawksford payroll management service
Our payroll management services can save you a lot of headaches come tax time or when you need to pay your employees. We handle the time-consuming tasks of payroll processing and employee payroll tax filing so you can focus on your core business.
Time Tracking Management Services: We provide a secure portal, encrypted messaging, and an online payroll dashboard so your employees can see their pay data, payslips, etc. Employers can see all of that and the overall payroll data and reports.
Payroll Processing Solutions: Our fully managed, easy-to-use, outsourced payroll processing solutions will save your business time and money.
BACs Approved: As a BACs approved payroll services firm, we disburse employees' payments on time, including salaries, HMRC, pensions etc.
International Payroll: We offer an international payroll service solution that provides greater efficiency and improved compliance across borders with the assurance and management from our proficient team.
Challenges in handling payroll management process
Payroll management can be overwhelming. Aside from the obvious challenges of keeping accurate records and ensuring employees are paid on time, there's also the matter of compliance with state and federal regulations. It can be hard to keep up with rates and regulations constantly in flux. Then there are the ever-changing tax laws to deal with. Not to mention that most payroll software are not as user-friendly.
Another challenge is managing employee hours accurately. If employees clock in and out late or don't take breaks, it can lead to errors in payroll calculations. Dealing with paper timesheets can cause delays in processing.
Payroll management methods for businesses
Here are a few different methods for managing payroll, so you can find the one that best suits your business:
Excel based payroll management
The Excel-based method is one option where business owners can use Microsoft Excel to keep track of employee hours and rates. Businesses with a small number of employees prefer this method. Excel-based payroll management is the cheapest option, but it is also the most time-consuming and error-prone.
Using payroll software
Payroll software is more expensive, but it automates many of the tedious tasks involved in payroll management and reduces the chances of mistakes being made. This option is often used by businesses with a more significant number of employees.
Payroll outsourcing
Payroll outsourcing is another option where businesses can hire a third-party company like Hawksford to manage their payroll. Payroll outsourcing is the best option since it frees up businesses to focus on their core competencies and leaves the task of payroll management to professionals.
Benefits of outsourcing payroll management services
Payroll management is one of the most critical and challenging aspects of running a business. In addition to keeping track of employee hours and calculating payroll taxes, companies must also comply with a complex web of state and federal regulations.
As a result, many businesses outsource their payroll management to professional payroll management companies. There are several benefits to outsourcing payroll to Hawksford.
It frees up time for you to focus on other aspects of running the company.
Provides access to a team of experts who can ensure that their payroll is managed more efficiently
it helps to ensure compliance with all relevant laws and regulations
It can help to reduce the overall costs associated with payroll management
When it comes to payroll, there's no room for error. We can help you get the best payroll management service through our comprehensive payroll management solutions. Our specialised team is experienced in dealing with payroll processing in the UK and other jurisdictions. Partnering with us, you can be sure that the full scope of payroll processing is securely managed from start to finish, mitigating compliance risk.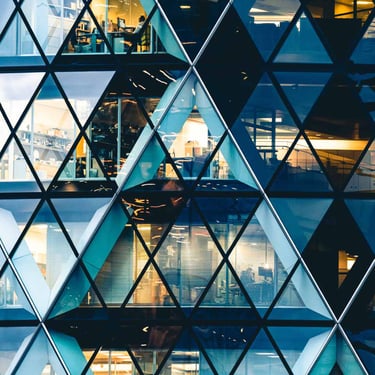 Simplify your payroll with Hawksford.
Get in touch today to find out about our payroll outsourcing services