Singapore's Economic Development Board (EDB) reports that more than 37,000 international companies, including 7,000 MNCs, have their headquarters in Singapore.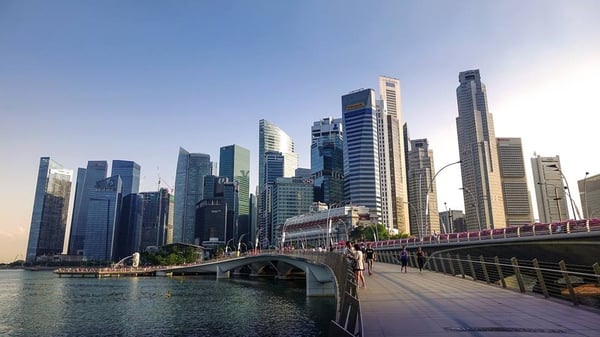 When compared to its closest regional business centre, Hong Kong, Singapore is still the preferred business hub for MNCs expanding their presence in Asia. A recent study by consultancy firm, KPMG, found that nearly one in two MNCs have their Asia headquarters in Singapore, compared to 37% in Hong Kong. Singapore also accounts for 59% of Asia headquarters for MNCs in the technology industry, while Hong Kong houses 18%.
A significant part of this is due to Singapore's role as a strategic gateway to the countries in the ASEAN and Asia Pacific regions.
"Our new facilities in Singapore positions us well to establish strategic local and regional collaborations, as well as better address the unique health concerns of Asian consumers and fulfil our growth ambitions in the Asia Pacific region," said Dominique Baumann, Vice President, Asia Pacific for Roquette, a French MNC specialising in vegetable-based proteins.
Here's why MNCs benefit from setting up a subsidiary office in Singapore:


Skilled workforce
Singapore has a small – but highly skilled - workforce pool. The World Economic Forum's annual Human Capital report rates Singapore's workforce as the most developed in Asia. Singapore successfully combines high-skilled employment with a strong education and training system for its workers.
This environment may work very well for technology companies that need a lean but highly skilled workforce.
Zendesk, a multibillion-dollar New York-listed customer service technology firm, doubled its size in Singapore to 1,390 square metres in 2017.
Mikkel Svane, founder and chief of Zendesk said, "Singapore is a key international market for us and our commercial headquarters in the APAC region. It is home to a highly skilled workforce that understands technology and embraces innovation."


Business-friendly government
When managing a small country punching above its size, the Singapore government continues to practice good governance and responds quickly to global changes and demand.
Singapore offers the region's lowest corporate tax rate (17%) as well as several attractive tax incentives. Notable ones include the double tax deduction for internationalisation (DTDi) for eligible expenses incurred in qualifying overseas internationalisation activities, as well as the Development and Expansion Incentive (DEI ), which offers a 5 to 10 percent tax reduction on incremental income derived from high value-addition business activities.
MNCs wanting to carry out research and development (R&D) will find an ideal environment in Singapore to build innovation hubs. Finance Minister Heng Swee Keat announced a 250 per cent deduction on qualifying research and development (R&D) expenditure in the 2018 Budget, with no limit on the amount of spending that would qualify.
"Enhancing tax deductions for R&D from 150% to 250% will increase Singapore's competitiveness to attract R&D investments by MNCs. This is in line with other Asian countries such as Hong Kong, which has recently introduced enhanced tax deductions for R&D," commented Ajay Sanganeria, tax partner at KPMG in Singapore in response to the 2018 Budget.
MNCs who set up a subsidiary in Singapore can also benefit from its extensive double tax agreement (DTA) network, which spans over 80 countries across the globe. DTAs eliminate the need for MNCs to pay taxes in both Singapore and the MNC's host country, which helps lower the tax burden for MNCs.
Singapore's low corporate tax rate, coupled with its generous tax incentives and an extensive DTA network, makes Singapore a very attractive location for MNCs who want to reduce their tax burden when expanding into Asia.


A nation driven by innovation
Singapore has an attested reputation as an innovation hub in the Asia Pacific region – its relatively small size and workforce serving as an impetus to 'innovate to survive'. Today, innovation in Singapore is not just surviving – it's thriving.
The Singapore government has enhanced their commitment to innovation by introducing the Smart Nation initiatives , which aim to use technology to improve all aspects of daily living in Singapore – from mobility to manufacturing. Some of Smart Nation's notable projects include contactless payment, assistive technology in healthcare, and urban transportation research.
Singapore's commitment to innovation was the draw for Schneider Electric, a European energy management MNC, to open its regional hub for East Asia and Japan there in March 2018. This hub is Schneider's first one in Asia and outside the Western sphere.
"We are proud to launch our state-of-the-art Innovation Hub here in Singapore. This opening reaffirms our commitment to East Asia and Japan as key markets for our business and signifies the growth opportunities that we see in the region," said Jean-Pascal Tricoire, Chairman & CEO, Schneider Electric in the official release announcing the hub's opening.
Schneider's hub in Singapore also enabled them to facilitate collaborations in human capital development and new technologies – they've signed agreements with Nanyang Technological University (NTU) and National University of Singapore (NUS) to develop internship and technology development projects.


Strong intellectual property protection
Singapore is recognized globally for its strong commitment to protecting intellectual property (IP) rights to enhance innovation, creativity and growth in the country. IP rights in Singapore cover the creation of any new processes, products or designs through the applications of patents, copyrights and trademarks.
Copyright laws are taken seriously in Singapore – copyright infringement is a criminal offence that can get offending persons or companies fined up to S$100,000 and/or five years imprisonment.
Meanwhile, global trademark registration – something that most MNCs may need for their products and services on a regular basis – is a breeze as Singapore is a signatory to major IP conventions and treaties around the world. These include the Patent Cooperation Treaty, Paris Convention, Berne Convention, Madrid Protocol, Budapest Treaty, Agreement on Trade-related aspects of IP rights, and the World Intellectual Property Organisation.
Singapore is ranked first in Asia for offering the best IP protection infrastructure by the Global Innovation Index 2018 and the World Economic Forum's Global Competitiveness Report 2017-2018 – as well as third globally by the Bloomberg 2018 Innovation Index.
According to the Intellectual Property Office of Singapore (IPOS), these rankings helped 'bolster the confidence of leading MNCs such as Procter & Gamble (P&G), Continental and Mead Johnson to set up business and R&D facilities in Singapore'. IPOS further state that Singapore's strong protection of IP rights was a crucial factor in these MNCs' decisions.


World-class connectivity and infrastructure
Strategically located at the crossroads of the main trade and shipping routes of the world, Singapore is ideally as a business hub with close connections to developed and emerging economies in the ASEAN and Asia Pacific regions.
Its location makes it ideal for MNCs who want to tap into the diversity of Asian markets from a stable business 'vantage point'. Roquette, the French MNC quoted earlier, opened their business office and an innovation centre in Singapore in 2017 for this very reason.
"Singapore has excellent infrastructure and connectivity that fits well with our strategy of anticipating and responding to the increasing demand in health and food sectors in Asia. The regional headquarters in Singapore will help drive plans to develop new business activities, distribution capabilities and expansion of our geographical reach," Baumann said.
Another MNC that has opened a regional office to reach out to Asian markets is healthcare giant Johnson & Johnson , which opened their Asia Pacific Headquarters in Singapore's Science Park in May 2018. Their complex houses three key facilities – a Leadership Lab, a Design Lab (the first one outside New York) and a Human Performance Institute to facilitate partnerships and collaborations in the region.
Singapore is also well-known for excellent transportation – its national airport, Changi Airport has been voted the 'Best Airport in the World' by Skytrax for the sixth year in a row , while the Port Singapore has been voted as the Best Seaport in Asia (Asian Freight and Supply Chain Awards) for the last 29 years.


Singapore: a robust base for MNC growth
All in, there is a strong focus to support businesses, old and new, to grow in Singapore and beyond.
The region's political stability, skilled workforce, adherence to safety and security, low tax rates, and excellent connectivity to the region make it an excellent base for MNCs looking to expand and grow in Asia.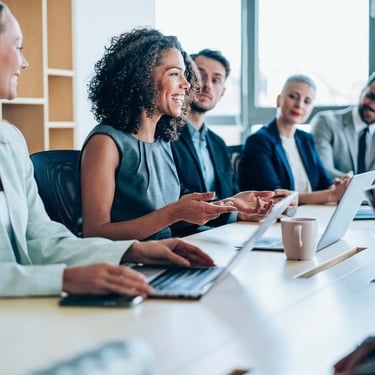 From incorporation to tax and accounting, Hawksford is the trusted partner for your business.