From sourcing the perfect store location to understanding the latest trends and market regulations, here's what luxury brands need to consider before expanding into China.
China represents the world's second largest luxury market, with a growing middle class and numerous high net worth individuals (HNWIs) with an increasing disposable income. It also has growing number of millennials and Gen Z consumers with a considerable interest in premium and luxury brands, creating demand in the luxury retail space with their increasing spending power.
The luxury market has bounced back following China reopening its borders, creating a wealth of new business opportunities. According to a recent Morgan Stanley report, Chinese consumers will make up 60% of total global spending growth on luxury items by 2030. In fact, mainland Chinese buyers will boost demand for luxury items by 20% in 2023 alone.
So, how can fashion and luxury retail brands capitalise on this to successfully expand in China?
The Chinese attraction
China is increasingly being seen as a primary retail destination for shoppers, with a growing proportion of the £83 billion spent annually on luxury goods by Chinese consumers remaining within the country.
Historically, the Chinese mainland's higher prices and tax rates, compared to places such as Europe or Hong Kong, saw consumers look elsewhere for luxury goods. Generally, people would purchase when travelling abroad or ask their friends or "daigou" to buy luxury goods for them at a cheaper price.
However, the travel restrictions imposed during the Covid-19 pandemic spurred consumers on to satisfy their luxury needs domestically.
Tapping into trends
When expanding in the Chinese fashion and luxury retail market, it's vital to understand its current consumer trends and tailor your business approach to suit these.
Chinese consumers are incredibly savvy when it comes to making purchase decisions. The 2023 McKinsey China Consumer Report revealed that consumers are now omnichannel shoppers in terms of how they search for and purchase products. Digitisation has played a key role in this, with consumers now learning about products and brands from livestreams, videos and key opinion leaders (KOLs) and key opinion consumers (KOCs) on social media.
McKinsey's report showed that 60% of Chinese consumers interact at least once a day with over-the-top (OTT) audio and video streaming platforms, spending an average of nearly two hours per day watching short-video platforms.
The sheer number of monthly active users on platforms such as Douyin is driving massive growth, not only as a social media platform, but also as a shopping channel. Gross merchandise value (GMV) of products sold on Douyin jumped by 80% from 2020 to 2021 to reach RMB 830 billion. Perhaps the biggest reason for this is that Douyin provides content-based product information which helps consumers make smarter decisions. The era of celebrity KOLs is still going strong and "vertical KOLs", which specialise in providing more detailed information about the features and functionality of products, are becoming increasingly popular.
Consumers are also using digital platforms to compare prices and seek discounts, with many switching to group-buying ecommerce platforms. Others are delaying their purchase until products are on promotion. Livestreaming is also becoming an important money saving tool. McKinsey's report states that, in skincare, some luxury brands offer near half-price discounts for entry-level products on livestream channels.
The introduction of 'buy now, pay later' (BNPL) in China has offered a new avenue when it comes to affordability. Although BNPL is still at its infancy in the market, the China Buy Now Pay Later Markets Report 2022 predicts a strong medium-to-long-term growth of the Chinese BNPL industry, reaching a compound annual growth rate (CAGR) of 26.3% between 2022 to 2028.
Taking on the challenges
Although China presents a wealth of opportunities for fashion and luxury retail businesses, there are also challenges that will likely be encountered when expanding in the market.
One of the main challenges is the fierce competition from local brands, who have made market gains in the wake of the Covid-19 pandemic. According to the McKinsey China Consumer Report, 49% of Chinese consumers think domestic brands are of "better quality" than foreign brands. This highlights the increasing interest in sustainability and quality as consumers seek out the features and benefits over the luxury heritage.
Something often overlooked, but is sound business practice when expanding into a new market, is ensuring you have a physical presence on the ground, whether this be a physical store or people on the ground in senior management roles.
When it comes to physical stores, your main priority should be picking outstanding locations. Whether you're planning to open a standalone street-side boutique or take a unit in a high-end shopping mall, good locations are often difficult to secure. This is largely due to landlords having a dominant position, with the ability to classify the tier of your brand and accordingly assign available spaces to you.
Additionally, challenges are often encountered when you don't have senior management and expertise on the ground, as it means that problems cannot be dealt with as quickly and efficiently. Therefore, having someone physically present in your supply chain, or working with a trusted partner in China, is vital in keeping goods and services running smoothly and staying on top of market specific demands.
Another challenge is understanding China's ever-changing regulatory environment. Most of China's policies around market entry, product licensing and labelling, taxation and employment are subject to frequent and sudden changes.
Compliance challenges are also common, as there is evolving legislation on data protection such as the Personal Information Protection Law. Laws such as these are largely adopted from EU laws and apply when foreign investors transfer data overseas, resulting in many businesses needing legal advice to ensure they remain compliant.
Turning to experts for support
Expanding a business in a new market can be daunting, especially when you're unfamiliar with the ins and outs of what makes the market tick. To make the process easier, brands often turn to local service providers to ease the pressure and access expert advisers in the field.
Experts like these, such as Hawksford, can handle all the market administrative services, allowing brands to focus on doing what they do best. We help businesses navigate the complexities involved in expanding in China, supporting with budgets, plans and local expertise to navigate the market.
We can act as a business' regional CFO, accounting team and local HR team to take care of financial reporting, cashflow management, manage staff payroll and help you meet your investment targets properly and in a timely manner.
The great potential the Chinese market brings makes expansion worthwhile, but to avoid losing out the process needs to be carefully considered. To find out more about Hawksford's range of services and how we can support retailers and luxury brands with doing business in China, please visit Empowering-retail-business-growth-in-APAC for more information.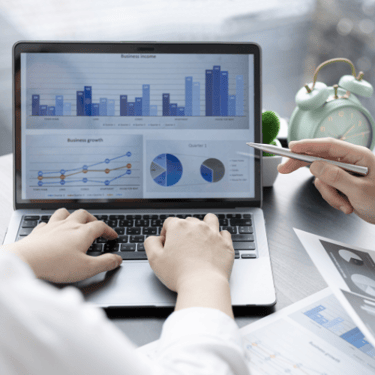 Get in touch with us
Find out more about our range of services and how we can support you with business in China.