Global corporate, private client, and fund services provider Hawksford has bolstered its Mergers and Acquisitions (M&A) team as it continues to pursue an ambitious growth strategy and focus on strengthening its global footprint.

Based in London, Maciek Szymanski has joined the firm as Group Head of M&A, Lin Zichao has joined as Group Associate Director M&A in Singapore and Krishnee Calleemallay has been appointed Group M&A Manager, in Mauritius.

In his new role, Maciek will work closely with Hawksford's senior team to identify critical growth opportunities and oversee the overall M&A strategy, leading the team to identify targets, drive analysis, coordinate internal approvals and ensure completion of deals.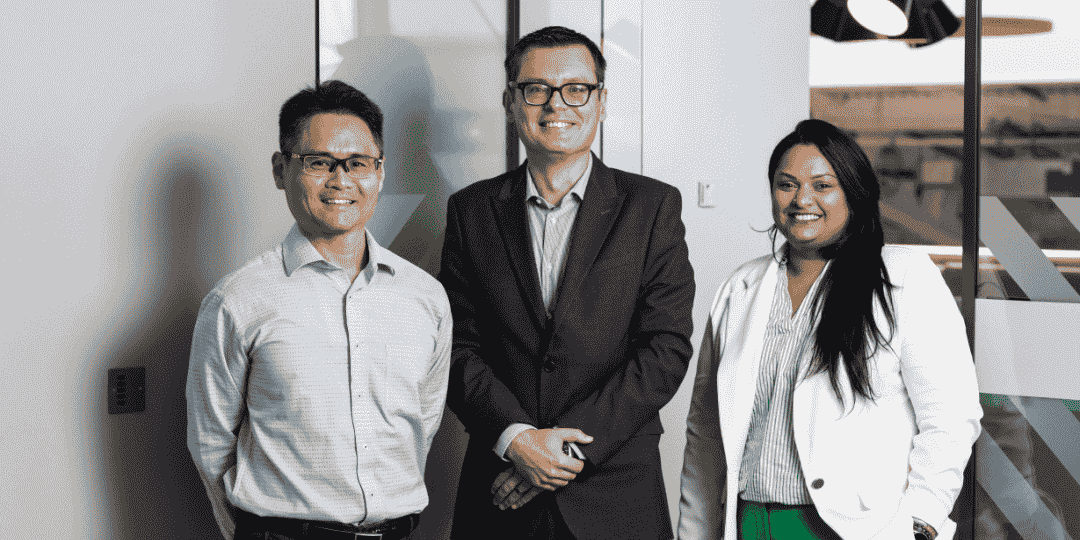 Zichao Lin (left), Maciek Szymanski (middle) and Krishnee Calleemallay (right)
A specialist in acquisitions, partnerships, and entrepreneurship and with around 25 years' experience in global financial and corporate services, he joins Hawksford from Scutum Group, where he evaluated and executed acquisitions in Europe and the United States. Prior to this, he worked in advisory roles with several global firms including Mazars, EY and KPMG across Europe, Asia, and Africa.

Lin has expertise in corporate strategy development with more than 15 years' experience in M&A. He will focus primarily on Hawksford's growth strategy across Asia and play a key role in identifying potential targets, coordinating M&A activities, and providing technical advice. A Member of the Institute of Singapore Chartered Accountants, Lin joins Hawksford from global automated solutions business Dematic.

Krishnee will focus on Hawksford's growth strategy across the EMEA region and has more than seven years' experience in financial services, with a proven track record of sourcing and implementing financial projects within the investment banking sector. A specialist in corporate finance, financial analysis and financial modelling, Krishnee joins Hawksford from Safyr Capital where she led the corporate finance division and led several capital raising activities across a range of sectors. She holds a double Bachelor of Law and Banking and Finance and a master's in international Trade and Finance.
The appointments come at a time when Hawksford is continuing its growth strategy through M&A, with the firm having acquired ACT Management Services in the Netherlands, Pearse Trust in Ireland, and Griffon Solutions in Mauritius over the past year.

Commenting on his appointment, Maciek said: "There's no doubt that Hawksford has embarked on an ambitious and exciting growth journey, and I am looking forward to working with my immediate team, Hawksford's business leaders, and colleagues across our network to help the business maintain its strong M&A momentum. With our team now in place across Europe, Asia, the Middle East, and Africa, we are well positioned to identify good opportunities and help Hawksford realise its growth objectives."

Michel van Leeuwen, Group Chief Executive at Hawksford, added: "M&A remains a priority component of our growth strategy, and we continue to focus on strengthening our proposition in key markets and establish a footprint in the locations where our clients need us. Our experienced M&A team, headed up by Maciek, gives us a fantastic structure and considerable expertise across diverse geographies. This will be pivotal as we look to expand our presence and enter new markets, bolstering our proposition across the corporate, private client and fund services sectors."