Global corporate, private client, and fund services provider, Hawksford, has promoted 59 employees to new roles throughout its international client-facing and business support services teams during the first month of 2023. These include 27 in Jersey, 14 in China, eight respectively in Hong Kong and Singapore, and one promotion each in London and Ireland.
The promotions include James Quinn, promoted to the role of Director in the Jersey Corporate Services team. In his new role, James will be responsible for client service delivery and a key driver of the division's business development plan.
David Burmingham (Jersey) was also promoted to Director within the Governance, Risk and Compliance (GRC) team, where he will be primarily responsible for supporting the Jersey office in maintaining strong regulatory compliance.
These promotions follow on from several senior appointments made throughout 2022, which included Fabio Stella being promoted to the role of Director in China. In his new role, Fabio will continue to drive Hawksford's business development activities in the region, while overseeing the expansion of Hawksford's service offering and relationships throughout Asia.
The following additional strategic hires: Karen Gallagher as Global Head of Marketing (Jersey) and Jennie Ekedahl as Managing Director of Private Client Services (Jersey) were made during 2022 – both further enhancing the company's senior management team.
These promotions follow a year of rapid expansion after the acquisitions of Pearse Trust and Griffon Solutions, all of which form part of Hawksford's ambitious global growth strategy, centred around expanding and enhancing both geographical reach and service offering.
"The team has worked hard to support our international growth ambitions and we are delighted to be able to recognise our staff for their continued dedication and personal growth benefitting Hawksford and its clients.

"Last year was full of positive change for Hawksford and it is through the dedication of our people that we are able to deliver exceptional results for our clients and expand into new markets."

- Michel van Leeuwen, Chief Executive at Hawksford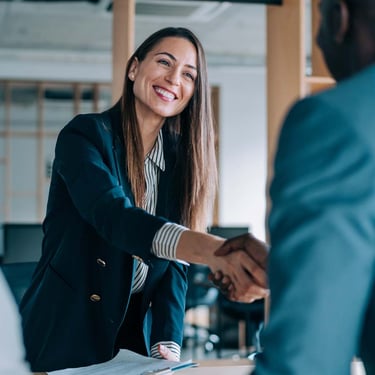 Interested in a career at Hawksford?
We understand the importance of investing in our people to help them fulfil their ambitions.