Global corporate, private client, and fund services provider Hawksford has acquired ACT Management Services (ACT), a Dutch corporate services and financial management services company, further strengthening the Group's existing geographical reach and service offering.

The strategic acquisition forms part of Hawksford's global expansion strategy supported by STAR Capital and follows on from the acquisitions of Pearse Trust and Griffon Solutions in 2022.
Acquiring ACT demonstrates Hawksford's commitment to growth in key financial centres, with the Netherlands acting as a gateway to Europe, offering an alternative European structuring option for clients.
ACT is a privately-owned Dutch boutique firm operating in the corporate services and financial management services industry. Based in Amsterdam, The Netherlands, the business provides management, domiciliation and corporate services to a wide range of clients globally, including multinational corporations, public and private companies.
The acquisition provides ACT's clients with the opportunity to address additional jurisdictions globally, while benefiting from Hawksford's longstanding expertise and experience in key regions, including Asia, EMEA and the UK.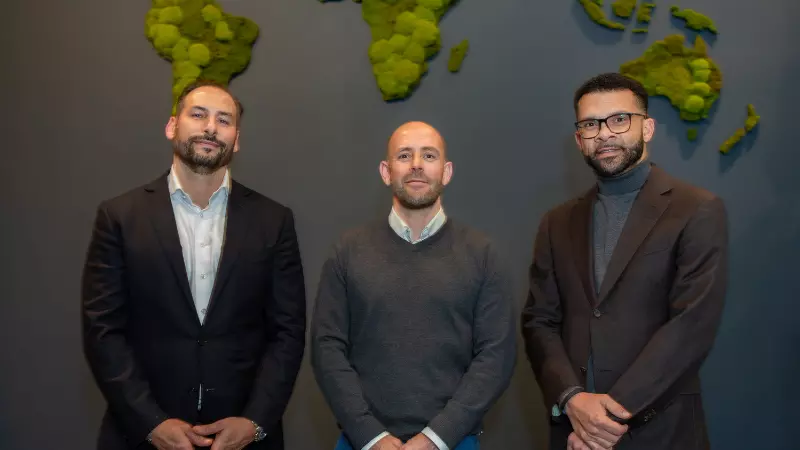 Above Robbert Frassino, principal shareholder and CEO, ACT; Daniel Hainsworth, Global Head of Corporate Services, Hawksford; and Justin Verbond, Director and partner, ACT.
Robbert Frassino, principal shareholder and CEO of ACT, commented:
"We are delighted to integrate with and be a part of the Hawksford Group. This acquisition represents excellent growth and expansion opportunities for both our customers and our team in terms of support and access to extended services in many additional jurisdictions."
Justin Verbond, Director and partner at ACT said:
"This is a pivotal step for ACT. We are eager to provide our clients with new opportunities and access to a broader range of services as part of Hawksford. We will continue to provide our clients with the high standard of service they expect from us, and are excited about our future as part of the Hawksford family."
Both Robbert and Justin will lead Hawksford's operations in Amsterdam, ensuring stability, and service as usual during, the transition period.
Michel van Leeuwen, Group Chief Executive for Hawksford, said:
"The acquisition of ACT complements our strategic expansion plans, strengthening Hawksford's capabilities in locations where our clients anticipate growth.
"ACT's forward-thinking and client-centric mindset, together with their expertise in delivering boutique, client-focussed corporate solutions, are a natural fit with our culture, values, and range of services.
"Extending our European footprint will allow us to maximise the opportunities available to our clients globally, providing greater access and services to businesses in the region."
View profile