Have you considered the Asia-Pacific region for your retail business growth?



Asia-Pacific: the highest retail sales growth globally towards 2025
The Asia-Pacific (APAC) region was generating around three-quarters of global retail growth, and two-thirds of online growth, before the global pandemic. It is anticipated to see the highest retail sales growth globally in 2020-2025.
With retailers' optimism being driven by the rebound in international tourism, government stimulus and strong domestic consumption in the second half of 2022, CBRE's 2023 Asia Pacific Retail Flash Survey found that the Chinese mainland ranked top of the preferred destinations for cross-border expansion in APAC, followed by Hong Kong and Singapore.
Digitalisation, connectivity and demographics represent the key drivers in the region's shift to an innovation hub post-pandemic. The Chinese mainland remains one of the leading retail markets globally, showcasing new trends like live-streaming commerce and social influencer commerce.
Recent research found that nearly 90% of Hong Kong shoppers shifted to online shopping amid the pandemic, and 85% would continue with online shopping in the post-pandemic era, though physical stores remain the most popular shopping places for most Hong Kong consumers. Coupled with the ease of logistics for global distribution, APAC continues to be an attractive destination for retail businesses seeking to expand.


Operational challenges
Although APAC is an ideal destination for international retailers in terms of market expansion, it cannot be considered as a single jurisdiction. Each Asian country has its own distinct way of doing business – especially given the region's diversity of culture, language, and legal and regulatory frameworks.
In order to successfully expand into the region, there are many questions to consider:
Where is the most appropriate entry point?
How should I establish a business in this location?
How do I set up an eCommerce structure?
Who are the right people and networks to connect with?
How do I ensure compliance with local regulations?
In the Chinese mainland, one key challenge for retailers is understanding the regulatory environment and meeting the requirements of local authorities. Most of China's policies related to market entry, taxation and employment are subject to frequent change, so businesses must keep themselves up to date with the latest government news and policies to ensure they remain compliant with the ever-changing regulatory environment.
In comparison, Hong Kong and Singapore offer easier access for retailers to enter the Asian market. They provide a business-friendly environment in regard to the tax regime and cross-border transactions. Hong Kong is recognised as a gateway to China's Greater Bay Area and other mainland cities. In the heart of Southeast Asia, Singapore is strategically placed to serve fast-growing markets in the APAC region. However, retailers may face other difficulties during operation, such as warehouse management, management of staff payroll and financial reporting.


Why expand into APAC with Hawksford?
With the support of a local, knowledgeable and trusted partner, it can be much easier. Hawksford has a global presence in Europe, Asia-Pacific, Africa and the Americas. We have more than 200 multilingual professionals located in the Chinese mainland, Hong Kong and Singapore, helping you tackle the operational challenges. We work with selected and certified partners in the key growth markets in APAC, such as Vietnam, Thailand, Taiwan, Macao, Japan, Korea, Australia, and New Zealand, to support the world's leading retail brands with entering, establishing and flourishing within the APAC region.
Comprehensive retail industry knowledge
From expanding retail footprints to day-to-day operational management of store networks, our experienced consultants will share their industry knowledge and market insights to guide you through every stage of your expansion journey.
Experienced in corporate structuring
Our incorporation and business registration services make establishing your business within the APAC region a much simpler process. We can help you determine what type of entity and structure is most suited for each location, enabling your business to grow and scale with ease.
With access to technical partners, government authorities, finance institutions, chambers and associations in APAC, we can offer a resourceful platform to help brands set up the right network and quickly increase their brand awareness in a new market.
Deep understanding in compliance
Our experts ensure compliance with local regulations and authorities and help meet statutory deadlines. We assist clients with understanding the complex regulatory frameworks and tax landscape.
How can we help?
Our retail solutions are designed around you and your business, whatever stage of business growth you're at. Together, we can explore the opportunities available and take away the stress of local tax, compliance and regulatory burdens, allowing you to execute your business growth plans with the right partner by your side.
Some of the services we can support you with include:
Provision of company directors
Assigning a resident, local director wherever you need a trusted partner to manage your business' every need.
Finding the right location and negotiating commercial terms.
Product licensing and permit application
Applying for all necessary licenses and permits.
Cross-border transactions
Offering dedicated financial support when conducting cross-border currency transactions.
Completing your monthly or quarterly corporate tax filings and annual tax returns.
Hiring and managing staff, as well as operating an efficient and effective payroll system.
Success story: Valextra
Founded in 1937, Valextra's story starts in the city where it continues to flourish: Milano. Constantly unveiling itself in beguiling and exciting ways, the city's tension between the sober and the intimate influences everything Valextra conceives and creates.
As one of Italy's longstanding luxury leather-goods brands, Valextra remains relevant by existing in the present continuous, a concept that speaks to the contemporary spirit of their products that transcend time and trends and only gain in awareness and desirability.
Client's objective
Valextra recognised Greater China as a substantial growth opportunity, and therefore decided to expand its presence into this market. Valextra was looking for a professional service provider that understood the local regulations to manage the whole procedure of company formation and ensure its operations complied with the Chinese market.
Our solution
With our assistance in business establishment, Valextra successfully opened its first store in Hong Kong. It expanded into the Chinese mainland with several stores over the following years. Hawksford's wide range of corporate services expertise and years of experience enabled Valextra to confidently achieve its business expansion goals.
We worked closely with the global and local management teams at Valextra and ensured that their finance requirements were fulfilled. We acted as Valextra's local HR team to provide an efficient payroll process and also acted as their local accounting team to ensure the business' tax reporting complied with local regulations.
Our multilingual professionals, who speak Italian, Chinese and English, continued to provide accounting, tax compliance, company secretarial and HR services to support its business operations across the region. Our local knowledge and responsiveness gained the client's trust in our services.
Services provided
Company formation
Company secretarial services
Accounting services
Tax compliance
HR and payroll administration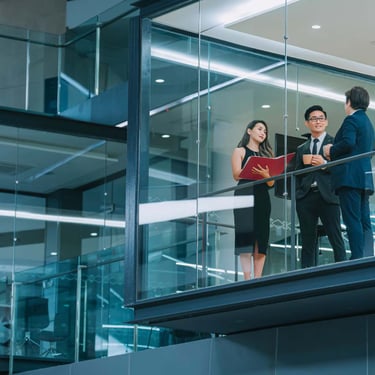 Get in touch with our experts in the local offices
Together with our technical partners in other APAC locations, we can help you with your retail business growth plan.