Doing business in different regions of China is like doing business in different countries. It is necessary to plan specific strategies in terms of the unique characteristics of each region. Business regulations and labor laws vary by region; entrepreneurs and businesses should fully understand the functions and factors of key China cities when making plans for doing business in China.
In this article, we will share insight into the economy, industry development, policies, and trends of the top four mega clusters of the China economy:
East: Shanghai-Jiangsu-Zhejiang
North: Beijing-Tianjin-Hebei
South: Greater Bay Area
West: Chengdu-Chongqing
1. Shanghai-Jiangsu-Zhejiang
Shanghai is the most populous mainland city and the international hub of finance and trade, innovation and technology, transportation and logistics.
Shanghai possesses the highest GDP among all mainland China cities, amounting to around RMB 3.3 trillion in 2018, which marked an outstanding milestone in China's economy.

The city is shifting towards a post-industrial economy and striving to develop 6 industries:
electronic information
automobile
petrochemicals and fine chemical
fine steel
equipment complex
bio-medicine
The top three largest industries were financial services, retail, wholesale and real estate.
Surrounded by Zhejiang and Jiangsu provinces, Shanghai has a close bond to Suzhou Industrial Park and Changshu Economic and Technological Development Zones, where both domestic and international manufacturers and traders established their plants and warehouse.
Shanghai Free Trade Zone
Shanghai, together with Beijing, Chongqing and Tianjin, are the four municipalities directly controlled by the central government and therefore enjoying priorities on certain policies.
With the implementation of the Reform and Opening-up policy, Shanghai firstly became a core port for domestic and international export and import, which attracts tremendous foreign investment.
By the end of 2017, there were 7 billion foreign direct investments absorbed in The China Shanghai Pilot Free Trade Zone (SHFTZ), accounting for 41.2% of the whole city.
In August 2019, China's State Council approved the Shanghai Pilot FTZ to extend its boundary to the Lingang New Area, with a series of tax incentives and access to beneficial policies to attract greater talent to the area.
Shanghai Stock Exchange
In addition, Shanghai owns one of the two stock exchanges in mainland China – the Shanghai Stock Exchange. The newly launched Shanghai Sci-Tech Innovation Board, known as STAR Market, is expected to become the "China NASDAQ" as a fundraising platform to drive innovation and new sources of growth.
2. Beijing-Tianjin-Hebei
As the second largest urban city in terms of GDP (exceeded RMB 3 trillion in 2018) and the seat of China's central government, Beijing is appointed as headquarters by the majority of China's largest state-owned companies and it houses the largest number of Fortune Global 500 companies in China.
Chaoyang District, referred to Beijing's Wall Street, attracts plenty of foreign investment due to its conducive investment environment, convenient transportation and a highly efficient telecommunications system.
The Zhongguancun National Demonstration Zone, established in 1988, is the first high-tech park in China and now is the Chinese headquarter and research center for high-tech and electronics giants at home and abroad, such as Google, Baidu, Microsoft, HP and Sina. On the other hand, Tianjin and Hebei Province function more like logistics centers and host factories for heavy industries.
In April 2017, President Xi announced that Xiong'an in Hebei province will be built as China's 19th national-level new district and is expected to be one of China's main business center like Pudong and Shenzhen. The main function of Xiong'an is to facilitate the integration of Jing-Jin-Ji. Some non-capital functions like hospitals, universities, public services in Beijing are planned to be relocated to Xiong'an.
Three-Year Action Plan
In August 2019, Beijing Municipal Commerce Bureau unveiled a Three-Year Action Plan for its service sector to create more opportunities for foreign investment and talented migrants. The action plan consists of eight documents, respectively covering 8 subsectors:
science and technology
internet information
finance
education
culture and tourism
healthcare
professional services
Notably, by December 2019, foreign investors will be able to invest in virtual private network (VPN) services, which allows domestic users to bypass China's firewall to access foreign internet services.
3. The Greater Bay Area
Guangzhou, the capital city of Guangdong province and Shenzhen, China's "Silicon Valley" are two ideal locations to do business in Southern China.
Guangzhou has been successful in moving up the value chain by producing higher-end products, especially in automobiles and hi-tech manufacturing. The city is quickly becoming the centre of innovation for the province.
Shenzhen has a formidable focus on technology, financial services, modern logistics, and cross-border e-commerce. A lot of Chinese hi-tech start-ups raised in Shenzhen have developed rapidly into multinational vehicles, for instance, Tencent, Huawei, DJI.
Guangzhou and Shenzhen are both included in The Greater Bay Area ("GBA") plan, a political initiative which is expected to reach USD 3.6 trillion by 2030. It aimed at creating one of the largest urban areas both in size and population to offer regional competitive advantages and rivaling with San Francisco, Tokyo, and New York.
Major infrastructure developments in the GBA, such as the bridge between Hong Kong and Macau, the high-speed rail between Hong Kong to Shenzhen, Guangzhou to Hong Kong, are increasing connectivity and convenience among the cities of the GBA. It is a strong indicator of a broader strategic vision to help reform the economy and enhance competitiveness of South China.
Among others, trade and logistics, financial services and R&D in innovative technologies will most likely benefit from the GBA ecosystem (read more about China's Greater Bay Area – The next Silicon Valley).
4. Chongqing-Chengdu
Geographically speaking, Chongqing is a gateway to the vast western interior. It is twelve times the size of Shanghai, but the price of land in Chongqing is much cheaper than coastal cities.
In 2018, Chongqing achieved an annual value of imports and exports of RMB 522.26 billion. Under the "Belt and Road" and "New International Land-Sea Trade Corridor under the China-Singapore (Chongqing) Demonstration" initiatives, Chongqing will reinforce its strategic position as a shipping center and a national logistics hub.
It takes only around 12 days to transport goods between Chongqing and Europe. Slated as the financial hub of the upper reaches of the Yangtze Belt, the financial sector is another key sector with great potential for foreign investment.
Chengdu, the capital of Sichuan Province, is the third biggest luxury market in China after Shanghai and Beijing. A large number of high-profile luxury brands opened their first ever flagship stores at Chengdu IFS and Taikoo Li. According to Jing Daily's report (April 2019), the malls have achieved double-digit growth in both sales and rentals each year.
The cozy and laid-back culture in Chengdu makes it a unique place for luxury consumption.
Chengdu performs well in some other industries as well. In April 2019, there were 22 foreign-invested projects signed to a total value of $3.39 billion.
What's next?
Market accessibility and advanced economy are important factors for starting a new business. But infrastructure, whether the environment is pro-investment, and low price of land are also influencing factors, particularly for some industries.
Establishing in tier 1 cities can often result in multinational companies benefiting from more established and prioritizing foreign investment policies. On the flipside, tier 2 cities are eager for opportunities and transitions and may be able to offer more flexibility or competitive options as they try to entice foreign businesses.
It is necessary to think about the level of local authority support for foreign business. When it comes to trading and retail, support from chambers and trade organisations, availability of tax incentives, consumer habits and efficiency of logistics are vital influencers.
Therefore, identifying synergies between the nature of your business and the advantages of the target location becomes an important step when entering the Chinese market. In table below, you will find the main factors to be taken into consideration when you are starting or relocating a business in China.
Factors to consider when starting a business in China:
GDP growth and population
Price of land and qualified labour
Efficiency of telecommunications, infrastructure and logistics
Demographic factors, such as income levels, market size, consumer patterns, openness to foreign culture, etc.
Corporate tax rate / availability of tax incentives
Level of local authority support for foreign business, e.g. availability of Free Trade Zone, priority on key industries (positive & negative list), complexity of company registration
Support from chambers / trade associations
Competition from others in the target market
Legal system, e.g. Intellectual Property Protection Strategy
Friendliness of work visa / immigration policy
Availability of a trusted agent or business partner
How Hawksford can help?
Hawksford is an established provider of company incorporation and outsourced corporate services in China.
We have the local knowledge, robust administration framework and international client experience to guide you through the steps of opening and doing business in China.
We have assisted many global companies and ambitious entrepreneurs to expand their business with localized strategies. With 100 multilingual professionals based in Shanghai, Beijing, Changshu, Guangzhou and Shenzhen, we are able to explore the best structure for your business.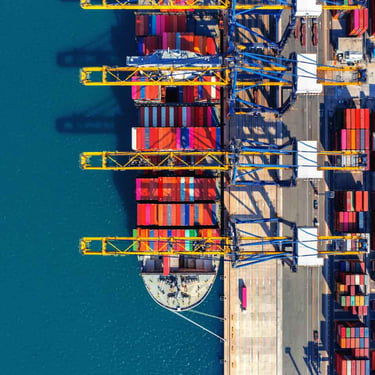 Ready to incorporate?
If you are interested in registering a company in China, Hawksford can help.