Given the lack of full convertibility of China's local currency, the renminbi (RMB), most of the challenges that foreign businesses still face in the Chinese market are related to banking.
With the adoption of the RMB among the reserve currencies in the International Monetary Fund (IMF) safety basket and plans by China's central government to turn Shanghai into Asia's top financial centre, what is the framework that foreign-invested enterprises face when doing business in mainland China?
Can I open a corporate account in China with a foreign corporate entity?
Businesses that aren't registered in China can open non-resident accounts (NRA), which entail regulations usually restricting a large majority of uses that are available in other jurisdictions.
The lack of full convertibility of China's RMB and the approval system under the State Administration of Foreign Exchange usually turns typically global solutions into bureaucratic hurdles that won't suit the scope of foreign traders and business owners.
It's worth mentioning that trading transactions for both imports and exports do not allow triangulations with goods entering or leaving the fiscal boundaries of the territory of mainland China with payments reaching or starting from local entities.
What's the process and timeline for opening a business bank account in China?
| | | | |
| --- | --- | --- | --- |
| Formality | Relevant Authority | Certificate or Procedure | Tentative Timing |
| Post-registration | Designated bank and People's Bank of China | RMB basic bank account opening permit (original) | 5 business days |
| Post-registration | Designated bank | E-banking | 10 business days |
| Post-registration | Designated bank | Foreign exchange registration certificate and capital account | 10 business days |
The documents you need to open a business bank account in China vary from bank to bank and according to the company structure. You can expect to be asked for the following:
Proof your business is properly registered, such as a valid Business License, Tax Registration Certificates and Articles of Association
List of directors' names, along with a company chop (stamp)
Proof of identification for legal representatives of the company, including responsible officers, directors and principal shareholders
Details of the company structure and ownership
Depending on the type of account required, you might need to provide evidence of the account's purpose or further documentation. If you're opening an account for a foreign-registered company or a joint venture (check our guide - How to Set Up a Joint Venture in China), then you may have to provide proof of state approval of your business venture.
As the process of opening a bank account varies according to the specific circumstances, it's always worth verifying checklists and papers to submit beforehand. Visiting a bank in a financial or commercial hub of a major city, where the staff have more experience in opening accounts for foreigners, can also make the process smoother.
Can I open a business bank account without coming to China?
Although it's possible in theory to open a bank account without having to physically show up at the counter, recent measures by the State Administration for Foreign Exchange and the People's Bank of China require the legal representative of foreign-invested enterprises to appear in person before a bank clerk who will have to certify that the individual's appearance matches the picture on their original passport.
Global banking corporations with a presence in China and pre-existent relationships with your business in other jurisdictions might even make it possible to simply use previous signatory documents from the entity's UBO or ask signatories and investors to come to the closest branch outside of China.
What should I consider when picking a banking institution for my entity in China?
Depending on your needs for lines of credit, your business peculiarities and operations, your company is presented with a choice of five major Chinese banks (Bank of China, ICBC, China Construction Bank, Merchants Bank and Agricultural Bank of China) or a selected number of foreign and international institutions with retail and commercial capabilities in the Chinese market.
Some international banks are still not recognised among those allowed to link their bank accounts to Alipay, which is vital when handling e-commerce stores on Alibaba's platforms.
The same applies to minor Chinese banks when facing labour-related contributions in selected cities, where transfers from only a few major banks are accepted. Just like when facing any other local challenge, it's highly recommended to always come up with a plan with your local trusted partners and consultants before rushing into any decisions.
Among the foreign banks in China, the most typical examples are the following:
Banco Santander - Bank of Shanghai: UK, Spain & LATAM.
HSBC: Hong Kong, European and Commonwealth multinationals in need of a centralised e-banking system.
Société Générale, BNP Paribas - Bank of Nanjing, Crédit Agricole: France
Intesa Sanpaolo, UniCredit: Italy
Deutsche Bank, Commerzbank, Nord LB: Germany
Citi Bank, Wells Fargo, Bank of America Merrill Lynch: United States
Bank of Montreal: Canada
Bank charges and accounts maintenance
With the set of rules established by the People's Bank of China, banking fees and bank account compliance are very different from what applies to bank accounts in the West.
Given the fact that handling charges apply to domestic transfers reaching other banks , it's important to try and select a banking institution for your basic RMB account or a general account that can also be used for your major suppliers.
The same applies to the bank of choice for your staff's payroll, with it being rather normal to ask staff to open a bank account with the institution you bank with to simplify HR flows.
Operability and e-banking facilities
Given the early adoption of Fintech instruments such as Alipay and WeChat Pay, most of the business accounts available at Chinese and international banks active in mainland China come with online banking facilities, usually available in a full English version.
Operations are handled via two levels of clearance for whoever accesses the e-banking platform, namely one for operators and one for approvers. While those with the first level of clearance are only able to see balances and move transfers onto a wait list, it's only those with the second level of clearance who are then able to check them against payment schedules and cash flow files and actually release those wire transfers out of the bank account.
Due to the need to fill in payee details in Chinese on e-commerce platforms, it's always good to have Chinese cashiers or local consultants to act as operators.
Full online operability is only granted for domestic transactions in RMB, with transfers for goods and services received by overseas providers usually being conducted in person at bank counters in physical branches, given the need to submit paper documentation and supporting contracts and invoices.
Only recently have we seen an increase in channels for the online submission of documents for outward remittances, especially by international banks with a presence and operations in China.
How can Hawksford help?
Hawksford is an established provider of company registration and outsourced corporate services in China. With more than 100 multilingual professionals based in Shanghai, Beijing, Suzhou, Guangzhou and Shenzhen, we are able to offer the very best local knowledge to our international clients and provide them with comprehensive introductions to the several local and international banking institutions we've had the pleasure of cooperating with in the last decade.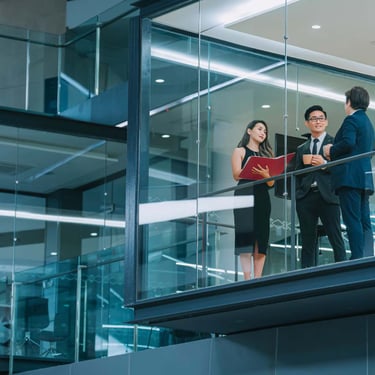 Ready to incorporate?
If you are interested in setting up a business in China, Hawksford can help. Request a quote now to take the next step towards your dream business.