Today, many companies are trying to operate on leaner budgets, therefore outsourcing administrative tasks becomes a great solution to reduce headcount. Here below, we listed 5 reasons on why you should consider finding external support on accounting and tax.
1. Save Time & Focus on Your Business
Accounting and tax preparation can be highly time-consuming. An average internal bookkeeper or accountant needs a lot of time to crosscheck data and get tax declarations, before finalizing the work with top management, who should be dedicating their valuable time on reaching business goals. By outsourcing your accounting and tax preparation work, including tedious tasks related to bills, payroll, mandatory declarations, and other ancillary issues, managers will free up valuable time to be spent on daily operations and bringing in new customers.
2. Reduce Costs
Many companies have made the mistake in hiring and training too-green bookkeepers or accountants for the low cost and high convenience. However, hiring juniors means running a risk of them not having the necessary degree of expertise (or the potential of obtaining it). Hiring skilled accountants and properly training your internal accounting department is the best solution, but not everyone can afford hiring experienced personnel, therefore outsourcing accounting work becomes an attractive and practical alternative. By outsourcing, companies save money on expenses related to recruitment, employee benefits, training, accounting software, hardware, and office supplies, so managers can focus on daily operations, team management and customer acquisition which are more important for your company growth.
3. Access Higher Skill Sets and Expertise
By outsourcing, you will have access to skilled accountants who are updated with tax and regulatory changes and have experience in your specific industry. The external accounting companies can often assist with a whole range of ancillary services, including bookkeeping, accounting, tax return preparation and filing, interim or external CFO, payroll and social contributions administration, HR solutions, cash management, financial reporting, and audit liaison. Outsourcing gives you access to an entire team of experienced professionals, for what you might otherwise pay for several employees.
4. Preserve Flexibility
In-house accounting teams are great, but scalability could become a challenge in some situations. If your business suddenly grows and needs a greater workforce, it will take significant time to identify and hire skillful new employees. New hires need time to settle within an organization and reach their full potential. Until then, your existing team may suffer from working overtime, some may become frustrated and resign (big problem in a period of growth). On the contrary, if the growth suddenly stops, you will then have too many headcounts and need to layoff. External services providers have a team readily employed that can increase or decrease the resources allocated to a client. This gives your business the flexibility it needs to scale-up or scale-down.
5. Mitigate Risks
When it comes to accounting and tax declaration, avoid mistakes is important and this is less likely to happen with an external team of accountants. Besides, employee fraud is a massive problem and it happens sometimes to small businesses that money is stolen by trusted employees. Enforcing strong internal checks and balances system may stir up unnecessary emotions, therefore, outsourced accounting is the perfect solution. Having a third party to audit your money trail, you will decrease your risk of internal fraud. External services provider also offers impartial standard of checks and balances, which will also help to improve compliance.
Running a business is challenging, taking care of all back-office low-added value tasks are often low on the priority list. Choosing a qualified outsourced accountant is a great investment and your first step towards a lower and higher-value workload. Many companies are discovering the benefits of outsourcing, the sooner you make the switch, the better it is for your company growth.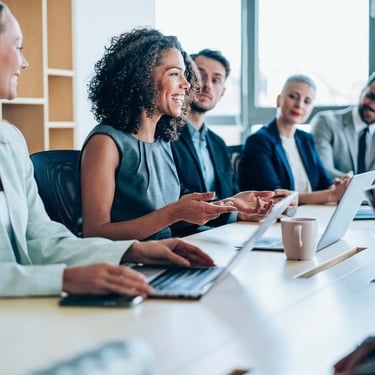 Hawksford provides a wide range of services
Find out how we can help you incorporate your business